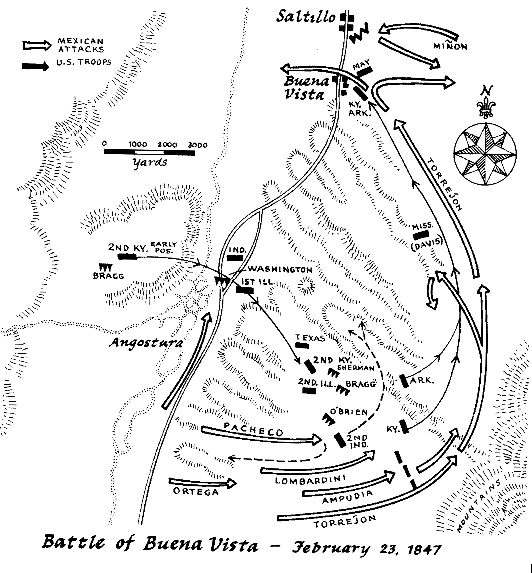 BATTLE OF BUENA VISTA
View of the battleground of "The Angostura" fought near Buena Vista, February 23, 1847.
From a sketch taken on the spot by Maj. Joseph H. Eaton, Aide-de-Camp to Gen. Zachary Taylor.
Click your browser's back button (or right-click and click back) to return to the previous page.
To return to the menu, Click Menu at top of Web Page.