BATTLE OF CERRO GORDO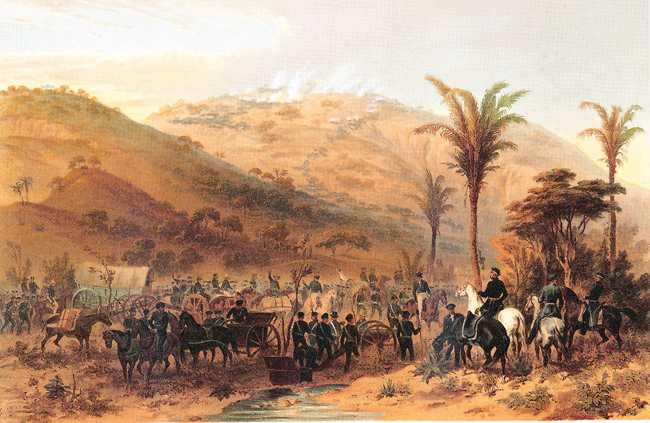 Adolphe Jean Baptiste Bayot after Carl Nebel. Lithograph. D. Appleton & Co., NY. 1851.
La Atalaya appears in the distance, left, and El Telégrafo at right. A portion of Gen. Worth's Division awaits in the foreground, to assist Harney, if needed. The point attacked by Shields lies right.