THE USS LIBERTAD BOMBARDING PUNTA SOMBRERO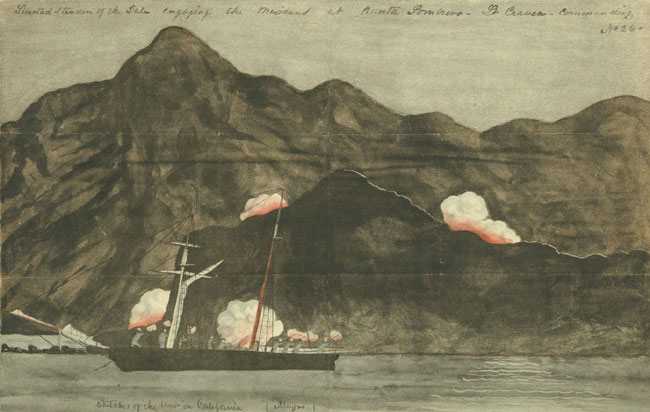 William H. Meyers. Watercolor. 1847.
Naval Sketches of the War in California. Limited Edition 1,000. Grabhorn Press. San Francisco. 1939.
The USS Libertad, tender ship of the USS Dale under command of Lieutenant T. A. M. Craven, USN, bombarding Punta Sombrero in the operation against the communications of Mexican troops at Muleje. 31 October 1847.
From the collection of Franklin Delano Roosevelt.