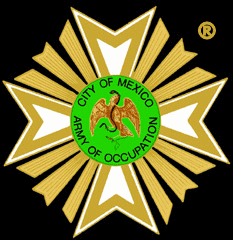 Site Contents
Our Site is optimized for screen size of 1024 x 768.
The Site Index will appear above.
Open and close subject directories by hovering your cursor over a khaki green button, above, to reveal topics. To navigate to a page, click the topic.

If you have come to this page from a link and do not see a frame at the top of the page with buttons for Menu and Email, click here.
If you can't read the Table of Contents at the left, click here for a non-java enabled page. Remember to use your back button to return to that navigation page.









© 2018 All Rights Reserved.
Trademarks ® 2010. The words Aztec Club of 1847 and maltese cross logos are trademarks
registered with the U. S. Patent and Trademark Office. All rights reserved.
Legal & Privacy Notices